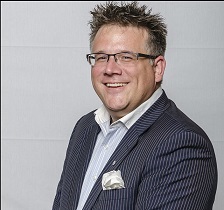 Daniel is a seasoned business professional. He started his first business at age 15 as a way to save money for college. After spending over  two decades managing businesses Daniel decided to start his own firm. The Daniel F Baker Group operates as a licensed Real Estate entity in the state of Florida . Through his group Daniel also has an ownership position in a media company and a capital acquisitions and intermediary firm. Daniel and his partners currently have over $50 Million Dollars of deals in process spanning the real estate and venture sectors.
Daniel has been selling real estate and businesses in Manatee and Sarasota County for three years and enjoys experiencing all of the benefits that living on the Florida Sun-Coast provides. Give us a call and let Daniel and his team help you find your next investment property or business.
This website is a vehicle by which Daniel can share thoughts, ideas, or news items that come across his desk or that he feels can impact those who visit this website.
From Daniel and his leadership team we wish you much success and blessings .