When you live in a tropical environment its always nice to have a slight break from the humidity and heat. These mornings of late I have been waking up to temperatures in the low 70's and very little humidity, which is a welcome reprieve, as it has been a long hot summer with lots of humidity.
Looking forward to the Fall here on the Sun-coast there are festivals to attend, concerts to go to, and of course comfortable walks on our beautiful beaches complemented by the best sunsets. Below is a list of just a few things coming up
Wednesday Oct 19th Sarasota Orchestra Presents Breaking Bad – 5:30 pm | $38-$80 Holley Hall 709 N. Tamiami Trail Sarasota, FL 34236 Every villain has a backstory, and even storybook heroes find themselves Breaking Bad. Join the Orchestra for an evening illuminating the tragic tales of misunderstood monsters and good guys gone bad. Selections include music from Wizard of Oz to Frankenstein to Phantom of the Opera as well as the theme to the popular television series of the same name.
Friday October 21st Sun Fiesta in Venice "Celebrate America" – 5:00 pm | Free Centennial Park 200 W. Venice Ave. Venice, FL 34289 Sun Fiesta in downtown Venice, Florida is a 44 year tradition. Theme this year is 'Celebrate America'…a salute to active duty troops and veterans. True family event with everything from Bed Races, parade, free entertainment, Kids Korner, Arts and Crafts vendors, food, beer tent, Miss Sun Fiesta Pageant, Auction and Raffle. Admission is free.
Saturday October 22nd Making Strides Against Breast Cancer Walk – 7:30 am | Sign up and make a donation of any monetary amount. Sarasota Polo Club 8201 Polo Club Lane Sarasota, FL 34240 Registration begins at 7:30 am, walk begins sharply at Noon. All proceeds benefit the American Cancer Society for research, prevention, detection, resources and services for breast cancer. www.MakingStridesWalk.org/SarasotaManatee visit us and sign up a team today! Contact us to volunteer at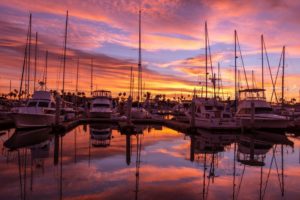 One of the community's favorites Hunsaders Pumpkin Festival is October 15 & 16,  22 & 23 and 29 & 30 , 2016 9 am – 5 pm http://www.hunsaderfarms.com/pumpkin-festival
To see more of whats going on in October here is a great resource
http://www.visitsarasota.org/events?gclid=CjwKEAjw7ZHABRCTr_DV4_ejvgQSJACr-YcwZNL9Ty6vL7LqORNlrsCjcvysEJyS1f7KHEm-1nndZBoCZr_w_wcB&gclsrc=aw.ds#/34236-sarasota/all/today