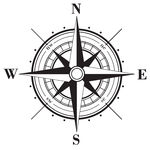 As we go through our hectic days of launching our business and getting all of the pieces together, do we really have our plan in place ? Are our headings marked correctly on our map ?
An important set of questions to ponder…
The Business Plan:
This is a compilation of documents that support your long term (5 year) plans. It is comprised of the following bulletpointed items*, each of which we will discuss in length over the next several posts.
1) The Executive Summary
2) Detailed Company Description
3) Market Analysis
4) Explanation of Services or Products Offered
5) Marketing and Sales
6) Financial Projections/ Proforma
* I am using information sources from my many years of working in business but am including very good information from the SBA, which should be a primary resource for any startup entrepreneur.
https://www.sba.gov