It seems according to the Fed Reserve's most current quarterly review of data the equity positions of homeowners are looking very strong.
Here are some quotes from a recent article by PNC Mortgage.
"With the appreciable gain in homeowner equity levels, we have seen a rapid drop in the number of "underwater" homes, as well as an increase in so-called "equity-rich" homes (those with a loan-to-value ratio of less than 50 percent). If this data does show one potential issue, it is that we will likely start to see more "move-up buyers" enter the housing market as they tap into regained equity and look to upsize.
On the downside, this could put more buyers into an already-crowded marketplace, but it might also result in a new supply of homes for sale — something that is much-needed in markets all across the U.S."
Below is a link to the full article from PNC Mortgage.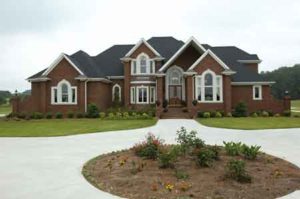 http://www.pncrealestatenewsfeed.com/rise-in-homeowner-equity-continues-to-stabili?WT.mc_id=MT_BN_SocDisp_0007
If Your Looking To Buy, Sell, Or Invest In Florida Real Estate Please Let Dan and His Team Be A Part Of Your Plan.

Click The Logo For More Information On Florida Properties